You Don't Have to Take Our Word for It!

Here's what some of our satisfied customers have to say about Frankie & Johnnie's Garage: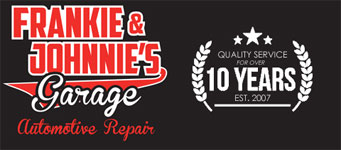 Excellent work! My whole family goes to get their cars repaired. They are reliable and reasonable. I recommend them!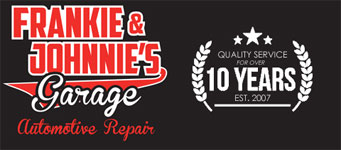 Went to emissions testing facility and van would not start. Frankie was so gracious and helpful. Immediately diagnosed the problem. Thank goodness for his professionalism. If you have a vehicle problem, see Frankie.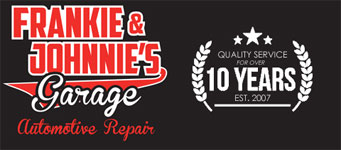 Great Service. They stayed longer to complete the job which was really required. They also gave me an option to buy the parts directly from Napa that had an option for rebate.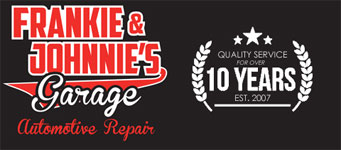 Frank was a generous guy, greeted us warmly and had a small chat. Unfortunately he had no help that day, but still committed to staying later til everything was done. Explained the work done and gave a breakdown of the reasonable costs. Will come again!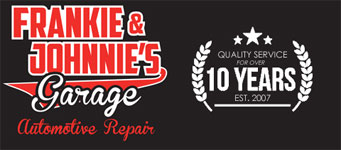 As always, my experience away Frankie & Johnnie's was great! Frank is the best! Fair price, great work, cool dude!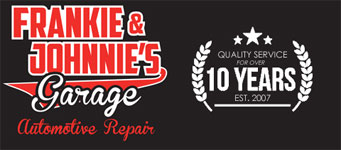 As always, great service. Frankie is very knowledgeable and fair.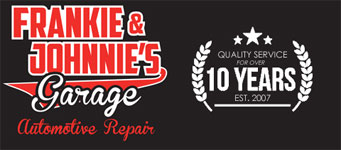 This is a great auto shop with excellent service and prices. Everything is done on time and with great care. I recommend this shop to everyone. Frankie is very knowledgeable and does excellent work.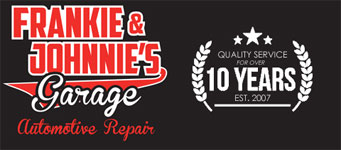 I was recommended to Frankie's place by a friend. I liked the fact that his shop is in the neighborhood and if I wanted I could walk home. It's been a very long time since I have come across someone in the service industry who actually does what they say they are going to do and at the price quoted. I was pleasantly surprised when my bill actually was for the amount quoted. Frankie and Johnnie's is a friendly place to do business and the work is done on time. I would highly recommend Frankie and Johnnie's for any automotive needs, they have fair pricing and have excellent workmanship.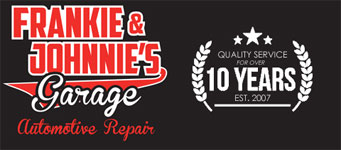 I've owned 10 cars in my life. I've had the experiences we've all had with garages: confusing bills, weird labor costs, unnecessary fixes, etc. Happily, I found Frankie and Johnnie's about 4 years ago. They are the real deal: fair, honest, attentive, friendly and professional. They've worked on my cars ever since -- currently keeping my 2005 Sienna purring. They are the best of the best. Frankie explains what's wrong and understands that you aren't made of money. I cannot recommend them more. It is an amazing feeling to know you have a mechanic that you can rely on and that you know will do what's best for you and your car. Go to Frankie and Johnnie's and you'll never go anywhere else again.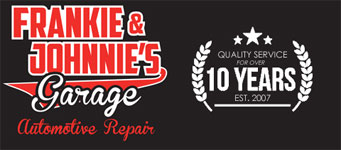 My transmission quit on me while out of town. They helped me out big time and and got me a quick estimate which was less than what I was expecting. The estimate even came with a two year warranty. Initially I was going to fix it, but I decided on a tow to my home town to save a trip back, which was the best option for me. They didn't charge a dime. I insisted they let me pay them for the diagnostic or something, no dice. I feel like everyone looking for a mechanic wants to know are they fair and competent. Well they didn't try to rake me over the coals when I was desperate and they offered a two year warranty on their work. That shows they are confident in their work. If you need someone give them a shot.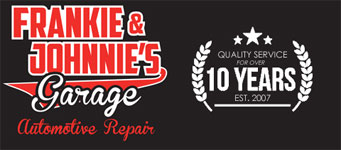 I had my car serviced here recently with some significant repairs. Parts and labor were reasonable. I told them I didn't need the car for a few days, dropped off my car, and it was ready the next morning.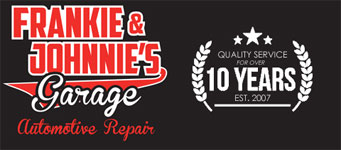 Highly recommend this place! Frank was so helpful and was able to get my car fixed so quickly that I didn't have to rent a car! They were very professional and explained everything to me in terms I understood. Definitely the best experience I have ever had at a car repair shop!!!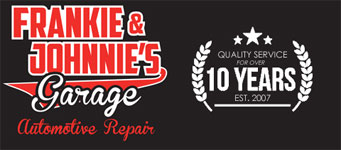 Frankie and Johnnie's Garage is great. I had no idea where to take my Jeep so I called last minute on a Saturday morning and they got me right in. The price was exactly in line with what I had expected for a full brake job. I have been to a lot of car repair places and these guys are the real deal. Great customer service!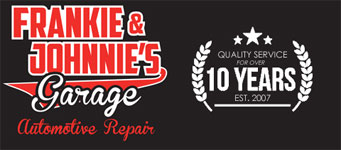 They called me back right away after I left a message and they looked at my SUV first thing on a Monday morning. Their prices are good (half the cost of the dealership) and no extras on the estimate. They showed me the problem and the old part after it was removed. I will definitely be taking both my cars there now.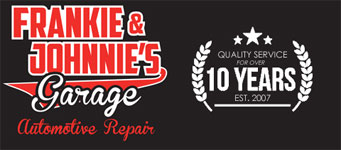 Great locally owned shop. Felt at home as soon as I walked in the door. Thank you so much for taking care of my brakes and resetting my clock ;) I will definitely be returning here for the maintenance on my car!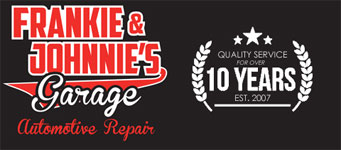 I recently moved to Naperville. All of a sudden I began to have problems with my Nissan Murano. To further complicate things, it's Sunday and I needed to drive to work on Monday. With a quick search, I found Frankie & Johnnie's. I emailed them and to my surprise Frankie quickly emailed me back with an appointment. Long story short, I received five star service and got my car back before work on Monday! Ladies, if you're looking for an honest Master Mechanic that listens, respects, and values you as a consume, then this is the shop for you. Awesome!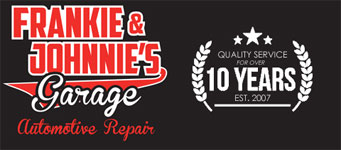 Friendly, honest business. Good vibe from the moment I walked in. They fixed my problem at a reasonable price. I wouldn't hesitate to return.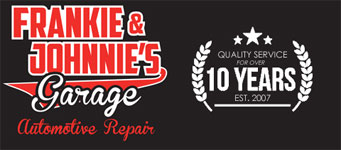 These guys are good. As a business owner myself, I am very critical of other companies that deliver services to me and these guys meet the grade! They are honest and trustworthy and their estimate was spot on. I knew what the car needed and these guys didn't try to take me for a ride. Being that this was my wife's car, it really needed to be done right. They did it fast and at a good price. Thanks guys! You have earned my repeat business. Keep up the good work.
Discover More About Reviews and Repair Services At Frankie & Johnnie's Garage in Naperville

Auto Repair Near Aurora
Preventive Maintenance
Auto Repair Near Warrenville
coupons
Mention our website and bring in this coupon to save on your next oil change.
Testimonials
Cathy A.
Excellent work! My whole family goes to get their cars repaired. They are reliable and reasonable. I recommend them!
view all reviews